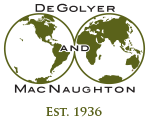 Worldwide Petroleum Consulting

Dr. Padmakar Ayyalasomayajula
Padmakar Ayyalasomayajula joined DeGolyer and MacNaughton in 2016 as a senior engineer in the firm's Reservoir Studies Division. Prior to joining D&M, he worked for many years as a staff research scientist and senior reservoir engineer with Chevron.
He earned his undergraduate degree in chemical engineering from the Indian Institute of Technology (IIT) in 1995. He earned a master's degree in chemical engineering from IIT in 1998. He received his doctorate in chemical engineering in 2003 from the University of Texas at Austin. He has published or presented many articles at SPE conferences and in SPE journals. He served as a program committee chair for the 2008 SPE improved oil recovery symposium and was an invited to speak at the 2004 SPE advanced technology workshop on gas-condensate well performance. He was named a Vice President of D&M in 2020.
Geographical Experience
Bahrain
Canada
India
Indonesia
Kazakhstan
Kuwait
North Sea
Saudi Arabia
Thailand
United States
Topical Areas of Expertise
Facilities evaluation
Cyclic steam stimulation operations and reservoir management
Reservoir monitoring and surveillance in thermal operations
Shale and tight rock reservoirs simulation and performance prediction
Recovery mechanisms in naturally fractured reservoirs
Multiphase flow in carbonate reservoirs
Gas-condensate well deliverability and productivity issues
PVT modeling and EOS tuning for gas-condensate wells
Major Projects
Ayyalasomayajula was responsible for simulation projects that focused on performance predictions for shale reservoirs in the Duvernay, Marcellus, Haynesville, and Eagle Ford Formations. He provided extensive reservoir simulation modeling support for a Canadian shale gas-condensate project, which enabled Chevron to sell and partner with a Kuwaiti energy company on this asset.
As a senior reservoir engineer for a heavy oil asset in California, he was responsible for reservoir monitoring, surveillance, production forecasting, and reservoir performance of the thermal cyclic steam stimulation operations on this asset.
He has worked extensively on multiphase flow in carbonate reservoirs involving integrated laboratory studies, upscaling of core-derived parameters, sector modeling, and evaluation of field-scale parameters for different recovery mechanisms, such as primary depletion, miscible injection, and waterflooding for a giant carbonate reservoir in Kazakhstan.
Ayyalasomayajula has worked on well deliverability and productivity issues in gas-condensate reservoirs, mainly in the North Sea. He designed the PVT model for the reservoir and synthetic fluids, tuned and validated EOS parameters to match lab CCE/CVD and saturation pressures, conducted laboratory relative permeability studies, conducted studies on single-well compositional simulation models, and evaluated the observed productivity loss of several wells in a North Sea gas-condensate reservoir.