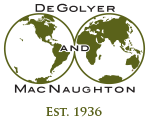 Worldwide Petroleum Consulting

Administrative Assistant (Dallas, TX)
June 4, 2021
Description:
Support the professional work of engineers, geologists and other professional staff to assist with workflow, communications activities, and clerical duties.
Detail-oriented, able to prioritize and be available to work extended hours from time-to-time during peak periods.
Proactive attitude toward providing assistance and support.
Aptitude to quickly grasp new concepts and software applications.
Some of the responsibilities for this position will include:
Administrative Tasks
Greeting guests.
Answer phones and routing of phone calls.
Schedule conference calls and conference rooms.
Maintain divisional calendar of employee travel, time-off, and client visits.
Catering and conference room set-up for visiting clients.
Manage filing of hard copy and electronic documents.
Processing of executed documents such as contracts, confidentiality agreements, indemnity agreements, and invoices.
Preparation of invoices, transmittal letters, job memos, and letters of invitation.
Coordination of monthly divisional meetings for continuing education training.
Completion of expense reports for senior level professionals.
Responsibility for Record Retention Policy adherence within the division.
Assistance with report editing for consistency and grammar.
Technician Tasks
Work closely with engineers, geologists and technicians to prepare, organize, and manage information and data on oil and gas fields.
Assist in various analyses, including compiling analysis results.
Prepare reports documenting the studies performed.
Additional Support Tasks
Once a week a lunch shift will be devoted to receptionist support.
Backup the Travel Coordinator during out of office periods to include:

Preparing Visa and passport applications.
Researching current travel restrictions related to COVID and ensuring travelers meet those requirements, including testing and vaccination status.
Coordinating travel through Company Travel Agency following corporate guidelines.
Knowledge of direct online booking for hotels, car rentals and flights.
Seeking additional approval when employee request is outside of corporate guidelines.
Assist clients and non-Dallas based employees visiting the Dallas office with hotel, transportation and flights.
Minimum Requirements:
At least two years of college and experience working in a professional environment, preferably in the energy sector.
Ability to communicate effectively, advanced multi-tasking capabilities, and the ability to work both independently and as part of a team.
Proficiency in the full suite of Microsoft Office applications, including Word, Access, Excel, PowerPoint and Project as well as Adobe Acrobat is required.
Familiarity with oil field terminology is a plus.
Previous experience with travel coordination including visa and passport applications a plus.
U.S. work authorization required.
Please note this description is not designed to cover or contain a comprehensive listing of activities, duties or responsibilities that are required of the employee for this job. Duties, responsibilities and activities may change at any time with or without notice.
DeGolyer and MacNaughton offers excellent benefits and compensation.
Next Steps:
. If interested and qualified, submit resume with cover letter.  In your submission, indicate you are responding to the opportunity "Administrative Assistant".
Back to Careers