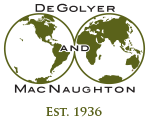 Worldwide Petroleum Consulting

Oilstone agreed to purchase three areas of Geopark
November 16, 2021
Geopark reported that they accepted an offer for $ 16 million from Oilstone through the hydrocarbon areas of Aguada Baguales, Future and Touquet post. The company continues with its divestment process in the Neuquén basin to concentrate on its assets in Colombia and rationalize its operations in the region, as reported in the third quarter financial statement.
"We have been analyzing these assets for a long time, they have the category of mature field and that is why they are attractive to us," said Mauricio Russo, CEO of Oilstone, in contact with + e. The procedure to complete this transaction is in the Hydrocarbons Undersecretariat of the Ministry of Energy and Natural Resources of the province of Neuquén, so news is expected in the coming months.
"These areas have fulfilled all their investment commitments. When we take over, we are going to move some pulling and workover equipment that we have in our areas to those wells that are out of production,"said Russo regarding the strategy that Oilstone will take once it takes control of these three areas of conventional hydrocarbons.
Oilstone is already established as a medium-sized company in the conventional oil and gas segment. In September, Neuquén Gas and Oil (GyP) It was disposed of its participation in La Dorsal, so that 100% of the operation is held by this company with ten years of existence. This area involves the Bajo Baguales, Cutral Co Sur, Ranquil Co Norte, Puerto Cortadera, Loma Negra, Neuquén del Medio and Portezuelo Minas deposits.
With a staff of 260 people, the firm plans to incorporate staff and continue with its contractors in these new areas. They currently have twelve 100% concessions and when the Geopark acquisition is completed they will have 15 areas under their orbit. "With this we will be in the order of 500 m3 of crude oil and one million m3 of gas per day. It gives us a size to optimize processes, costs and efficiency," he said.
The Aguada Baguales, El Porvenir and Puesto Touquet blocks have an average production of 2,200 barrels of oil equivalent per day (58% crude oil and 42% natural gas), 6% of GeoPark's consolidated net oil and gas production during the period between January and September of this year. Proven reserves reach 3.7 million barrels of oil equivalent, certified by DeGolyer and MacNaughton in December 2020.
"The sale of these blocks will allow GeoPark to reallocate resources to its core operations in Colombia and continue to streamline its operations," indicates the news report on the financial statements of the international company. "GeoPark will continue to operate the Aguada Baguales, El Porvenir and Puesto Touquet blocks until the completion of the divestment process," he adds.
https://oicanadian.com/oilstone-agreed-to-purchase-three-areas-of-geopark/
Previous
|
Next