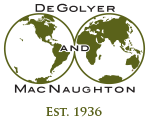 Consultoria Mundial de Petróleo e Gás

Forecasting Well Production Data in Unconventional Resources – Dr. Dilhan Ilk
Maio 7, 2018
Short Course 4
 Saturday, 21–Sunday, 22 July 2018
Objectives
Production analysis and forecasting in unconventional resources are challenging tasks due to the high degree of uncertainty and non-uniqueness associated with evaluating well completion and understanding reservoir properties. This course provides guidelines on the interpretation of data behavior and a consistent approach to analyze and forecast production in unconventional resources.
Who Should Attend
This course is intended for technologists, engineers, and managers involved in evaluating well performance (time-rate-pressure) data for optimizing production, understanding completion efficiency, and estimating reserves and ultimate recoveries.
Course Content
This course provides a comprehensive methodology for the diagnosis, analysis, and forecasting of well production data in unconventional resources. An extensive evaluation of the diagnostic tools for assessing data viability, checking data correlation along with flow regime identification is presented. The principal focus is to diagnose the characteristic flow regimes associated with well production and apply methodologies to estimate performance parameters and forecast production. These methodologies include simple analytical tools, decline curves, and more complex techniques such as nonlinear numerical simulation. Examples from tight gas sands, gas shales, and liquids-rich shale systems will illustrate the theoretical considerations and practical aspects.
Topics Include:
Collect, analyze, and interpret critical data for well performance analysis
Identify well performance characteristics and flow regimes using diagnostic plots
Estimate key reservoir and completion parameters
Forecast future performance for various production/completion and field development scenarios
Establish the optimal workflow to help quantify well performance uncertainty and non-uniquenes
Dilhan Ilk is a reservoir engineer at DeGolyer and MacNaughton in Dallas, Texas. Ilk's interests include analysis of well test and production data, reservoir engineering, and inverse problems. In particular, he focuses on well performance analysis in unconventional reservoirs and has extensive field experience in well performance assessment of unconventional reservoirs. He has made several contributions to petroleum engineering literature, and to date, has prepared more than 30 articles in well test analysis, analysis/interpretation of production data, and general reservoir engineering. Ilk holds a BS from Istanbul Technical University, and MS and PhD degrees from Texas A&M University—all in petroleum engineering.
http://urtec.org/2018/Technical-Program/Short-Courses
Previous
|
Next