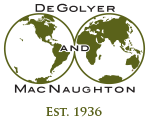 Consultoria Mundial de Petróleo e Gás

Exploration & Production (E&P) Data Scientist (Dallas, Texas)
Fevereiro 4, 2019
Leads development of innovative advanced analytics based solutions that can increase corporate knowledge and shareholder value. Clearly articulates vision and strategy for solving complex business problems using advanced analytical techniques with senior leadership. Recommends approaches and provides mentoring to other Data Science team members for applying machine learning/statistical techniques on highly complex problems.
Responsibilities:
In collaboration with leadership understand business needs and identify opportunities to apply advanced analytics to answer specific business questions.
As a champion of change, provide thought leadership, training and participate in communicating the value of advanced analytics through the company.
Lead high value projects that develop innovative workflows to answer specific questions requiring different approaches to analysis of highly-dimensional data.
Apply advanced statistical and predictive modeling techniques to build, maintain, and improve multiple real-time decision systems.
In collaboration with the Executive Management, understand future customer requirements and develop analytics strategies.
Recommend approach or on-going improvements to methods and algorithms for Data Science team members that lead to solving problems and new insight.
Partner with data service teams in continuous improvement efforts improving data quality and data access across the company.
Remain appraised of innovative vendor analytics technology and data sources applicable to oil and gas industry; propose and participate in proof-of-concepts efforts.
Process optimization design based on historical data.
Hypothesis testing: being able to develop hypothesis and test with careful experiments.
Collaborate in deploying systems that drive improved solutions, increase speed and accuracy of data analysis, etc.
Ensure the integrity and security of institutional data.
Improve personal knowledge and performance to sustain and enhance professional development.
Model the practices that increasingly focus on the value of data to company operations, performance improvement, and strategic decisions.
Establish and manage a process that encourages the business functions to identify Big Data use cases vetting, development, testing and roll out to meet company operational demand.
Capabilities:
Experience in the Exploration & Production industry.
Project Lead / Managerial Experience.
Working in multi-disciplinary teams.
Excellent interpersonal, organizational, and analytical skills.
Good communication and presentation skills.
Strong collaboration skills.
Demonstrated ability to visualize and present ideas in a concise manner for executives.
Copes well with workload pressure and deadlines.
Invites dialogue to gain a shared understanding and influences with confidence to drive performance and achieve business results.
Builds strong relationships based on trust and seeks opportunities to collaborate across the matrix/organizational boundaries to achieve business goals.
Analyzes stakeholder needs, global, political, and market trends to understand how they shape the future and impact our business results.
O&G upstream value / supply chain and operations working knowledge, including related field technologies and data.
Proven technology and data integration capabilities leveraging modern solutions across a diverse set of front- and back-office O&G systems.
Experience in designing internal service offerings and generating demand for Big Data capabilities, prioritizing and delivering enhanced use case solutions over time.
Success in working collaboratively with company leadership and function heads to set and communicate the Big Data vision.
Proficient in process analysis and measurement (functional or technical) in order to identify potential challenges that support Big Data use cases and value returns.
Job Requirements:
Degree in Computer Science/Data Science, Statistics, Mathematics, Physics, Engineering, Biostatistics or other quantitative discipline.
3+ years of working experience in using statistics and analytical techniques in scientific experimentation.
Advanced experience with data mining and/or predictive analytics, applying statistical or machine learning algorithms.
Advanced statistical modelling programming skills in Python or R.
Intermediate experience with optimization methods and deep learning.
Intermediate experience with big data framework such as Hadoop.
Basic experience with visualization tools such as SpotFire, Tableau, or MS PowerBI.
Experience in oil and gas industry software platforms a plus.
Some domestic and international travel required.
U.S. work authorization required.
DeGolyer and MacNaughton offers excellent benefits and compensation.
Next Steps:

. If interested and qualified, submit resume with cover letter.
In subject line for email, indicate you are responding to the opportunity "E&P Data Scientist".
Back to Careers