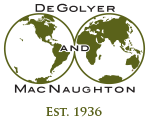 Консультации в нефтегазовой отрасли по всему миру

Bahrain's Biggest Oil Find Since 1932 Dwarfs Reserves
1 апреля, 2018
Bahrain, the smallest energy producer in the Persian Gulf, discovered its biggest oil field since it started producing crude in 1932, according to the country's official news agency.
The shale oil and natural gas discovered in a deposit off the island state's west coast "is understood to dwarf Bahrain's current reserves," Bahrain News Agency reported, without giving figures. U.S. consultants
DeGolyer & MacNaughton Corp.
evaluated the field, and Bahrain plans to provide additional details on Wednesday about the reservoir's "size and extraction viability," BNA reported.
Bahrain's energy industry is overshadowed by the world's biggest oil and gas producers. It sits between Saudi Arabia, the largest oil exporter, and Qatar, the biggest shipper of liquefied natural gas. Bahrain has crude reserves of 124.6 million barrels — fewer than Poland — and 92.03 billion cubic meters of natural gas, according to the U.S. CIA Factbook. Saudi Arabia, by comparison, has 266.5 billion barrels of crude reserves, while Qatar has 24.3 trillion cubic meters of gas.
The find could "provide a much needed boost to Bahrain's fiscal accounts," Ehsan Khoman, head of research for the Middle East and North Africa at Mitsubishi UFJ in Dubai, said Monday. "However, it is too early at the current juncture to estimate the potential increase in hydrocarbon receipts until further guidance is provided."
Bahrain Field
It is currently bound by the global agreement among major oil producers to limit production to reduce global inventories.
"Initial analysis demonstrates the find is at substantial levels, capable of supporting the long-term extraction of tight oil and deep gas," Bahrain Oil Minister Shaikh Mohammed bin Khalifa Al Khalifa said in the BNA report.
Bahrain's revenue from oil and gas dropped 43 percent from 2013 to 2016, according to most recent data available from the Finance Ministry, as crude prices slumped as much as 77 percent. With energy sales accounting for 87 percent of the government's total income for 2016, Bahrain is trying to diversify its economy and borrow funds to ease pressure on its public finances.
https://www.bloomberg.com/news/articles/2018-04-01/bahrain-says-its-biggest-oil-find-since-1932-dwarfs-reserves
Previous
|
Next