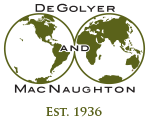 Консультации в нефтегазовой отрасли по всему миру

Navitas says Gulf of Mexico field has 155 mln barrels of oil
7 мая, 2018
* Israel's Navitas Petroleum LP said on Sunday the Shenandoah field in the Gulf of Mexico has estimated reserves of 155 million barrels of oil, according to a report prepared by U.S. advisory firm DeGolyer and MacNaughton.
* Navitas holds 23.1 percent of the field, equal to 36 million barrels.
* It bought the field in April as a result of bankruptcy proceedings for Cobalt International Energy.
 * The field, located offshore Louisiana, increases Navitas' share in U.S. oil reserves to 100 million barrels, the company said. (Reporting by Tova Cohen, Editing by Ari Rabinovitch)
Previous
|
Next