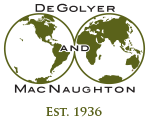 شركة استشارات البترول العالمية

Algeria, Libya agree to jointly manage oil fields on shared border
يناير 17, 2018
Algeria's state-run oil company Sonatrach signed an agreement, Monday, with the Libyan National Oil Corporation (NOC) to run a number of crude oil fields located on the borders between the two countries.
The agreement included updating a study that was carried out on 2006 concerning Al-Rar and Al-Wafa oilfields, which located on the shared borders between Algeria and Libya, according to a statement by Sonatrach.
Al-Rar gas field is located on the Algerian side of the border, while Al-Wafa oilfield is located on the Libyan side of the border.
An official at Sonatrach, who preferred anonymity, told Anadolu Agency, said the study would "clarify the hypothesis of the connection between the Algerian Al-Rar gas field and the Libyan Al-Wafa oil field."
Read More: Foreign intervention in Libya 'frustrating progress'
"If it was proved that the two fields are in fact one field, they will be run and managed jointly by the two countries," the source noted.
In September 2006, DeGolyer & MacNaughton (D&M) conducted a study, which aimed at confirming the existence of a connection between the two fields. The study depended on a data that was provided by Sonatrach and NOC.
"Through the agreement, the two companies decided to update the old study using the technical data collected from January 2008 to present," the source pointed out, adding that the two companies are also seeking to achieve the optimal utilization for the two fields through the agreement.
Sonatrach have been halting all its projects and investments in Libya since the 2011 Arab Spring.
The oil extraction industry in Libya has been experiencing security hurdles, a fact that has led to a reduction in the country's daily oil production by 30 per cent.
Source: https://www.middleeastmonitor.com/20180116-algeria-libya-agree-to-jointly-manage-oil-fields-on-shared-border/
Previous
|
Next