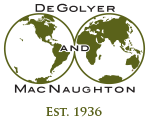 Worldwide Petroleum Consulting

Juan Molina
Juan Antonio Molina de Araujo joined DeGolyer and MacNaughton in 2018. With nearly 33 years of experience in the oil and gas industry, Molina is a professional consultant available to assist clients across Latin America.
He earned a bachelor's degree in chemical engineering from the Universidade Estado do Rio de Janeiro in 1983. He earned an MBA from Universidade Petrobras in 1984, and an MBA from the Universidade Federal do Rio de Janeiro in 2007. A former member of the Brazilian Navy, he is an instructor at the Brazilian Petroleum Institute and a member of the Society of Petroleum Engineers. He speaks English, Portuguese, and Spanish. 
Geographical Experience
Argentina
Bolivia
Brazil
Colombia
Peru
United States

Topical Areas of Expertise
Formation evaluation
Planning and interpretation of well tests and production logs
SEC requirements
PRMS guidelines
ANP regulations
Reserves and resources evaluations
Major Projects
Prior to joining D&M, Molina served as the regional (Campos and Espirito Santo Basins) and national oil and gas reserves coordinator for Petrobras in Brazil, assessing reserves according to the requirements of the United States SEC and the regulations of the Agência Nacional do Petróleo, Gás Natural e Biocombustíveis (ANP) of Brazil, which are based on the PRMS. Molina was involved in the reserves and resources assessments associated with the end of Petrobras' monopoly in Brazil and the Round Zero process, which led to the initial public offering of Petrobras with the SEC. Molina was also responsible for the booking process of the pre-salt fields, and Petrobras' divestiture packages. In his capacity as Reserves Manager for Petrobras, Molina also collaborated with the financial and accounting departments for depreciation and amortization calculations and impairment tests. Molina also coordinated the internal and external reserves audit processes for Petrobras' fields in Brazil and worldwide.