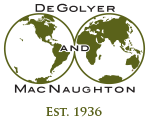 Worldwide Petroleum Consulting

Yue (Crystal) Cao
Yue (Crystal) Cao joined DeGolyer and MacNaughton in 2018 as a senior petroleum economist to evaluate international oil and gas properties in the Asia-Pacific Latin America division. Before joining D&M, she operated an independent petroleum consulting firm for 5 years. Before that, she worked for Ryder Scott Company as a senior economist for 7 years. She also worked for CNOOC Tianjin as an economic evaluation supervisor for 2 years, and for CNOOC Research Center as a project economist and cost engineer for 4 years.
Cao received a bachelor's degree in business management from Tianjin Finance and Economic University in 1997. In 2003, she received a master's degree in resource and applied economics from the University of Alaska Fairbanks.
Geographical Experience
Algeria
Angola
Argentina
Australia
Azerbaijan
Bahrain
Brazil
Canada
China
Colombia
Croatia
Denmark
Ecuador
Egypt
Gabon
Guyana
India
Indonesia
Iraq
Israel
Italy
Kazakhstan
Kenya
Kuwait
Libya
Malaysia
Mexico
Mongolia
Mozambique
New Zealand
Nigeria
Norway
Oman
Papua New Guinea
Peru
Qatar
Romania
Sudan
Thailand
Trinidad and Tobago
United Arab Emirates
United Kingdom
United States
Venezuela
Vietnam
Topical Areas of Expertise
Project economic evaluation
Petroleum fiscal modeling
Price and cost study
Reserves database management
SEC rules and regulations
Major Projects
Cao has extensive experience in economic analysis and cost studies for field development and reserves evaluations for SEC filings and M&A. She has worked on fiscal models for oil and gas properties in over 40 countries, and has been involved in fiscal term determinations and negotiations for national oil companies in China, Mexico, and the Middle East.