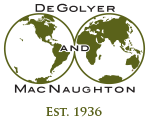 Consultoria Mundial de Petróleo e Gás

Yue (Crystal) Cao
Yue (Crystal) Cao joined DeGolyer and MacNaughton in 2018 as a senior petroleum economist to evaluate international oil and gas properties in the Asia-Pacific Latin America division. Cao has extensive experience working with the E&P multidisciplinary team, has been fully involved in the upstream decision-making process, field performance evaluation, reserves evaluation for mergers and acquisitions, SEC filings, and company strategic planning.
Cao has extensive experience in reserves database management. Cao also has extensive experience in the analysis of petroleum fiscal terms. She has audited, analyzed, and built economic models for concessions, production sharing contracts, and risk service contracts for oil and gas properties in more than 30 countries. She has been involved in petroleum fiscal term determinations and negotiations for national oil companies in China, Mexico, and the Middle East.
Cao collects and analyzes production history data, sales contracts, product prices, and cost data for trend analysis, which are later used for project and reserves economic evaluation. She also designs work flows and procedures for economic evaluation. She is an advanced user of major commercial reserves evaluation software, such as Aries, PHDWin, and PEEP, and provides Aries and PHDWin training to clients.
Before joining DeGolyer and MacNaughton, she operated an independent petroleum consulting firm for 5 years. Before that, for 7 years she worked as a senior economist for Ryder Scott Company, where she was the leading technologist for CNOOC, ENI, MOECO, MIMI, and MEPAU reserves evaluation projects. She also worked for CNOOC Tianjin as an economic evaluation supervisor for 2 years and for CNOOC Research Center as a project economist and cost engineer for 4 years.
Cao received a Bachelor of Business Administration in business management from Tianjin Finance and Economic University in 1997. In 2003, she received a Master of Science in resource and applied economics from the University of Alaska Fairbanks.